Best Practices for your Website & Online Store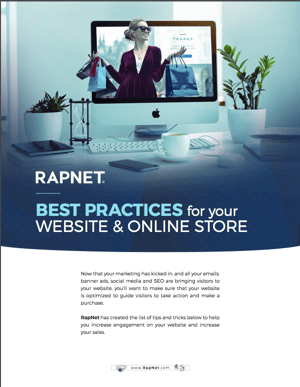 Now that your marketing has kicked in, and all your emails, banner ads, social media and SEO are bringing visitors to your website, you'll want to make sure that your website is optimized to guide visitors to take action and make a purchase.

RapNet has created a list of best practices, and tips & tricks to help you increase engagement on your website and increase your sales.

Fill in the form on the right to get the guide!