Share diamonds & jewelry on mobile, email and social media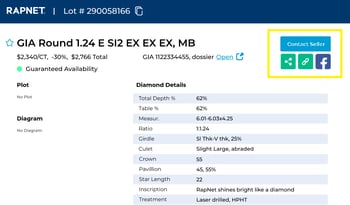 Just because your customers and suppliers are forced to stay at home because of COVID-19, doesn't mean you can't do business.
Share diamonds and jewelry items with the world - online, on mobile and on social media (only available on the new RapNet website).
You can offset the downturn in your foot traffic by reaching your customers - and finding new ones -wherever they are.
SHARE DIAMONDS & JEWELRY ON MOBILE, EMAIL AND SOCIAL MEDIA:
Promote items for sale and find new customers - on Facebook, Instagram and other social media

Share items with ALL your customers by WhatsApp or email, with the click of a button - whether they are

RapNet

members or not

Item pages are branded with your company name and include enquiry forms to generate new customers
'Share to Social Media' is a premium RapNet feature that we are temporarily making available for FREE to help our members through this difficult period.
Let your inventory shine online and bring in customer enquiries.
Manage ALL your trading, with ALL your contacts, in ONE place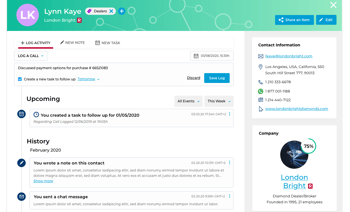 To help you be more organized and focused, and run all of your trading more easily from wherever you are, we have introduced a new feature that allows you to manage ALL of your trading with ALL of your contacts (including customers who are not members) within RapNet.
Manage all of your business efficiently and seamlessly in ONE place:
Share diamonds and jewelry with all of your contacts - members AND non-members

Add your markup

Get notified if they like the item so you can gauge their interest

Initiate transactions and manage your communication with them

Add new contacts at any time and keep track of all interactions

Manage your interactions with follow ups, reminders and notes
Boost your online store's inventory
With more customers buying online now due to social distancing, it's an opportune time to focus on your online store. Take advantage of our Instant Inventory feature that lets you showcase hundreds of thousands of verified RapNet diamonds on your online store, so you'll ALWAYS have the diamond your customer is looking for.
Customize it to match your website so your customers can browse thousands of diamonds thinking they are your own stock. Its plug and play, requiring little to no development, and is compatible with top eCommerce systems like: Shopify, Wordpress, Magento and more.
Or contact your customer service representative.
Discount Website Package for RapNet Members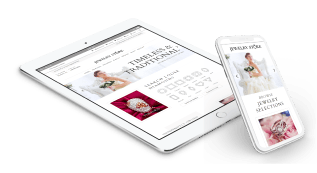 The COVID-19 pandemic is forcing your customers to buy online.
Create an elegant, affordable retail website that displays thousands of RapNet diamonds for your customers to browse (jewelry coming soon). So RapNet is partnering with Thinkspace, a leading jewelry website company, to help you meet your customers online and generate sales.
Simply add RapNet Instant Inventory to your plan and take advantage of the discount website package.
Click here to book a meeting with Thinkspace
List your diamond inventory on RapNet anonymously
We are experiencing a major effort by a group of suppliers to boycott Rapaport as a protest against Rapaport price list changes. To remove pressure on legitimate companies listing diamonds for sale on RapNet, we have implemented the ability to list diamonds anonymously on RapNet. Buyers will not see the name of the seller until they communicate directly with the seller to buy a diamond. The anonymous service is optional.
We are also developing a plan whereby sellers will be able to list diamonds under the RapNet name and receive full clearing house services including payments, shipping and compliance.
To turn this feature on, please send an email with your account number to service@diamonds.net asking us to set your listings as anonymous. 
Our customer service team will contact you to confirm.
Should you be contacted by anyone demanding that you withdraw from RapNet please let us know via email complaint@RapNet.com. We will keep your communication confidential. 
Dedicated Customer Service support
Our team are continuing to work from home during normal business hours and are here to help you during this challenging time. We have ensured that we have the resources and tools to provide you consistent and reliable Customer Service and Tech Support.
If you require anything at all, please let our team know so that we can deliver personal support.
Read our latest blog to find the 5 ways RapNet can help fortify your business during the corona crisis