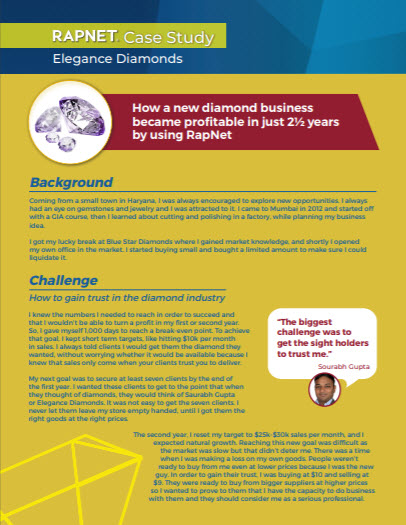 Read our latest Case Study to find out how Saurabh Gupta from Elegance Diamonds used RapNet to gain trust and recognition among large companies and secure new clients around the world.

Starting a new career in the diamond industry is no simple feat. Mr. Gupta knew the numbers side of the business, however he needed help getting connected to buyers in the industry outside of his local area. He quickly realized that joining an online trading platform can elevate his status and secure more clients.
Fill out the form to download the case study!